Case Studies
SEE WHY OUR CLIENTS CONTINUE TO WORK WITH US
Case Studies
SEE WHY OUR CLIENTS CONTINUE TO WORK WITH US
HOLISTIC WELLNESS CENTER |
KANOHE & HONOLULU, HI
CUSTOM WEBSITE DESIGN & DEVELOPMENT + SEO
The wellness group in Oahu were in need of a website that would display their unique services throuhgout Hawaii. A fresh and elegant design was created by the owner and our agency to offer the services in quick fashion. The website shows each package they offer as a group and individually.
Aside from it's beautiful brand, the company now gets faster bookings through the website we have created together. The analytical data shows that they are gaining more organic traffic and a 3:1 mobile ratio. The click through rate is at an all-time high and bounce rates are diminishing when compared to their older squarespace website.
Visit: lonoswellness.com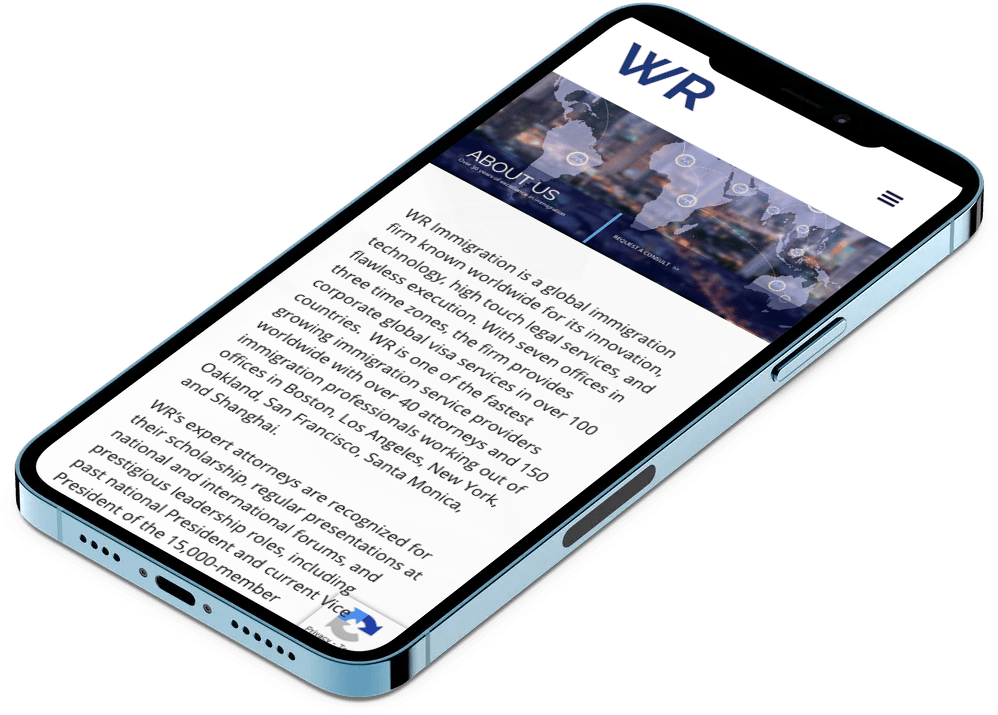 Wolfsdorf & Rosenthal, LLP
IMMIGRATION LAW FIRM | LA, NY & SHANGHAI
CUSTOM WEBSITE DESIGN & DEVELOPMENT + SEO
Opportunity:
When this very established law firm in Santa Monica hired a new, young marketing manager, she made it a priority on her first day to help with the branding and website of the firm. She quickly found my portfolio online and contacted me in order to help her achieve her short and long-term goals.
Solution:
This firm had a great color scheme and a classic text logo (great for firms). When we sat down and reviewed their marketing collateral and website, we found lots of room for improvement. Once we redesigned their brochures, pamphlets, convention signage/booth, business cards, letterheads, etc. It was finally time to revamp their website. The perfect amount of work was put into this company, and thanks to their marketing director who understood the power in branding and website development, now their website conversion from visitors to inquiries has increased by over 38% in the first month.
Visit: wolfsdorf.com
MOBILE IV DRIPS | OAHU, HI
BRANDING, CUSTOM WEBSITE DESIGN & DEVELOPMENT + SEO/SEM
Opportunity:
Dr. Steve Benchouks approached us after hearing about one of our other successful clients who worked with us. Through this, we had an opportunity to meet his team and show them what we were capable of.
Solution:
We designed a brand for their new mobile IV drip service that needed some serious help. Followed by a very structured website, we optimized their website and digital marketing campaigns to generate more leads. Their CTR rose 34% in the first 2 weeks alone.
Visit: ivdriphawaii.com & hawaiinaturalmedicine.com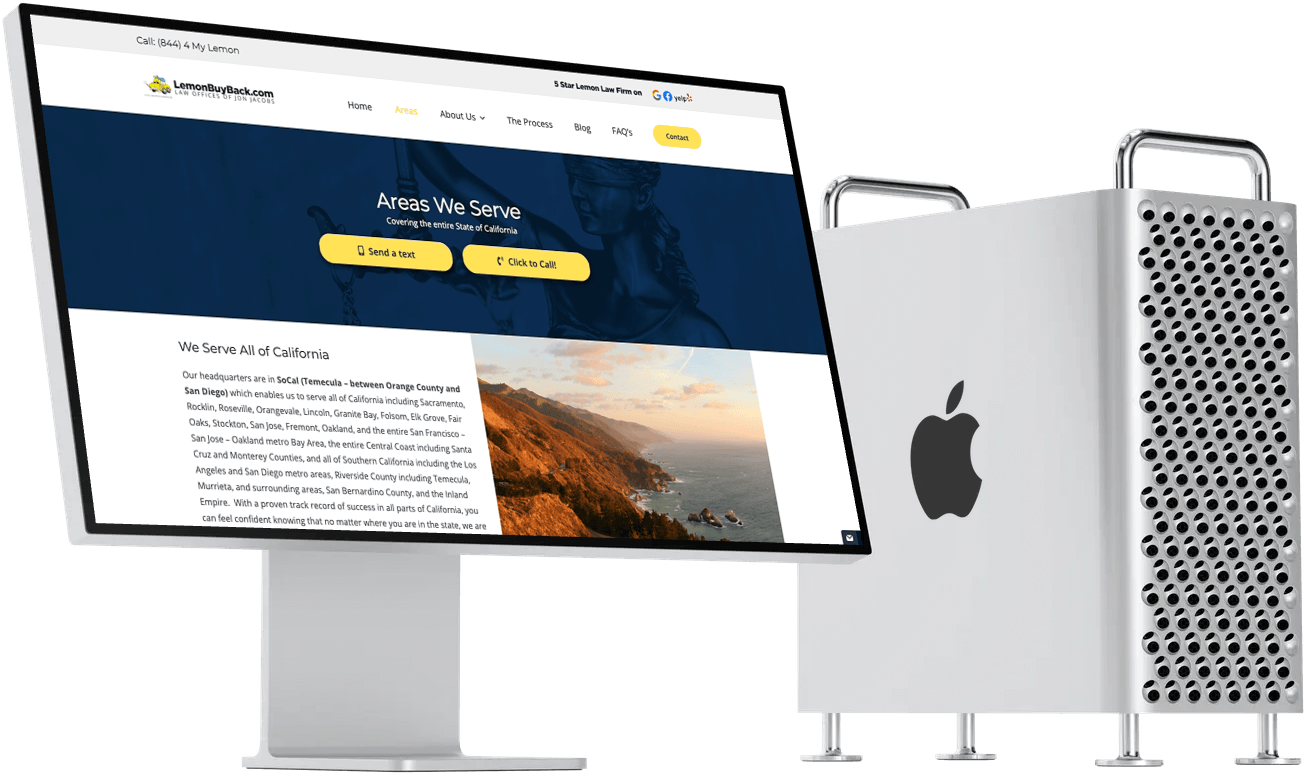 Law Offices of Jon Jacobs
LEMON LAW FIRM | TEMECULA, CA
Opportunity:
A satisfied client called to inform us that her best friend who is the marketing director at a law firm was going to inquire about our services. Moments later we received a call from this individual and met the next day to meet the entire team. Upon meeting them and understanding their needs, we went forth and began to create a newly designed website.
Solution:
Upon designing the website, we asked to see their PPC campaign performance, and they needed more help than ever. Since the beginning of 2019 we have helped them increase their CTR by 47% more clicks than before we started. They have hired 2 more attorneys because of how busy they have become. Every month, their campaign and website are optimized to stay high above their competition in their 3 California locations. We continue to work with them on a monthly retainer so that we can continue to catapult their digital marketing strategies.
Visit LemonBuyBack.com
FITNESS APP | LOS ANGELES, CA
APP DESIGN & DEVELOPMENT + WEBSITE + SEO/SEM
Opportunity:
The founder of this app was referred to us by a fellow colleague. They weren't very happy with their first version of the prototype of the app so they asked us to redesign it for them.
Solution:
TurboFit is an app with very well-known trainers in the fitness world. The apps presence is becoming more prominent in the Los Angeles college campuses with a new 100,000+ users worldwide with only being launched in the stores since August 2020.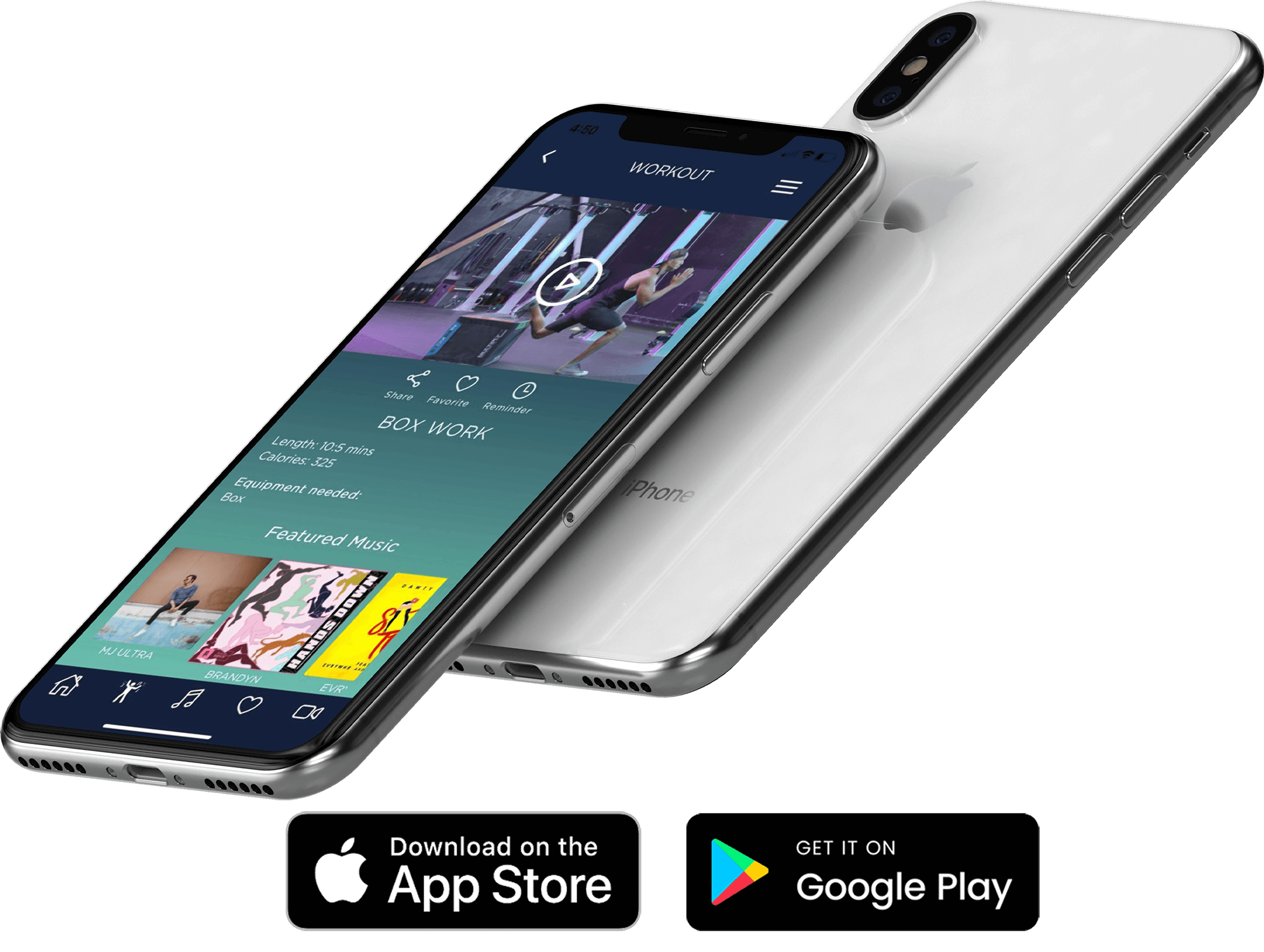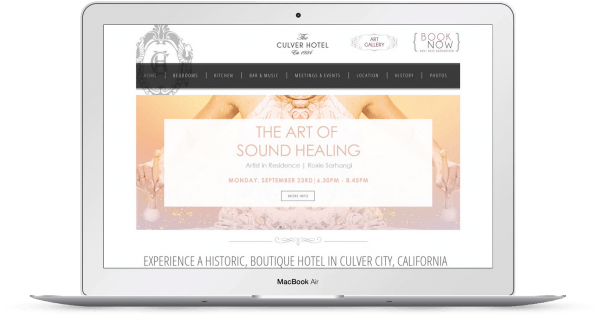 HISTORIC HOTEL | CULVER CITY, CA
CUSTOM WEBSITE DESIGN & DEVELOPMENT
Opportunity:
When the owners of the hotel approached me, they came to me with a number of solutions they had in order to bring their stale site into a state of tranquility and ease. It was a pleasure to in this historical landmark.
Solution:
With my knowledge of their old and outdated website that had been acquired before the internal marketing renovation, I knew exactly what they needed. A clean aesthetic with a touch of.. "Ok, I'm in." Throughout the course of our meetings, I was able to design the exact UI that would engage the user without losing touch of their value proposition.
Visit: culverhotel.com
LUXURY REAL ESTATE FIRM | LOS ANGELES & NEW YORK
CUSTOM WEBSITE DESIGN & DEVELOPMENT + IDX/MLS + SEO/SEM
Opportunity:
I met the owners of a Luxury Remax Firm out of Los Angeles who were in need of an extremely cut and clean web design that would leave their audience in awe. After a few meetings we were working together and on the way to creating artwithremax.com, a beautiful Los Angeles and New York real estate website.
Solution:
While looking through Art's list of competitors, I knew exactly what Art needed to triumph over them. A streamline UI UX was all that he need to weave with his new ihomefinder account to give his new and returning visitors a quick access to his featured listings in real-time.  I coded in the MLS and IDX api's that were necessary to customize the listings from LA to NY. After about 2 months of intense custom design and development, we launched this beauty.
Visit: artwithremax.com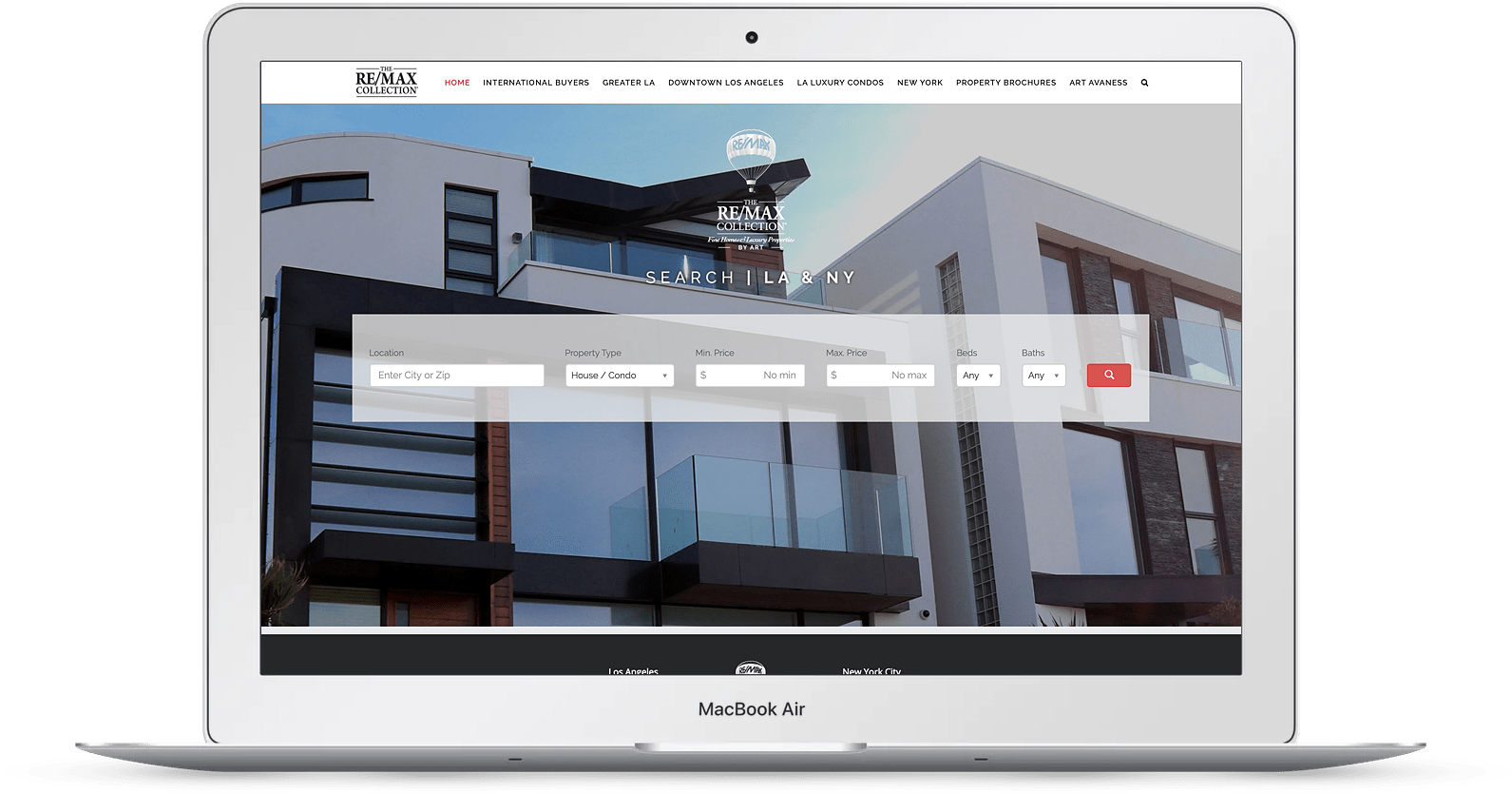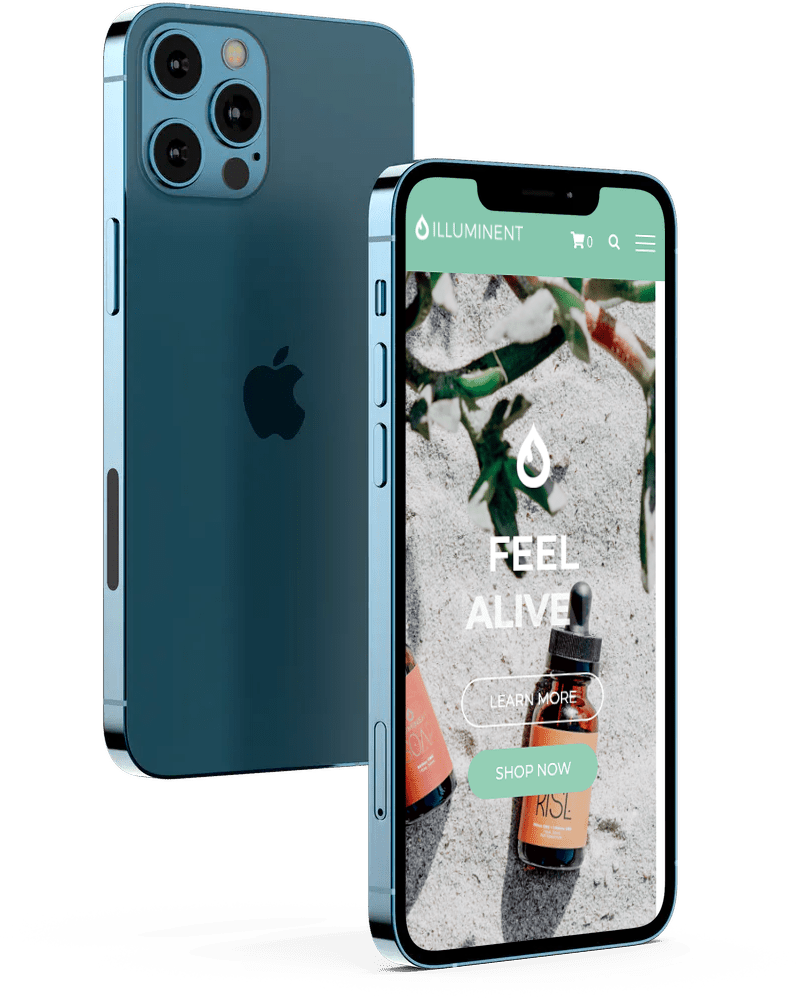 CBD & WELNNESS DISTRIBUTOR | LAGUNA NIGUEL, CA
CUSTOM WEBSITE DESIGN & DEVELOPMENT
Opportunity:
During the summer of 2018, we had the opportunity of meeting a young entrepreneur during the rising of the CBD industry. We worked together to help make their website stand out above the rest.
Solution:
Together we created a beautiful website with mobile responsiveness that allows their 100k+ members to access it better. The clean branding of the website helped us move it along faster. Great branding always makes for an stream-lined website development job.
Visit: illuminent.com
WINERY & VINEYARD | MALIBU, CA
CUSTOM WEBSITE DESIGN & DEVELOPMENT + ECOMMERCE + SEO/SEM
Opportunity:
Throughout an enormous amount of consultations with a number of marketing firms, I was introduced to the owners of the gorgeous 27 million dollar estate by a colleague to bridge the gap between design and development.
Solution:
Truth be told, I only had to to perform little work as the company had already attained a substantial amount of photos that would allow them to have an extravagant website. The presentation does not compare the enormity of returning customers and sales that they have had since their launch in September of 2017.
Visit: woodstockmalibu.com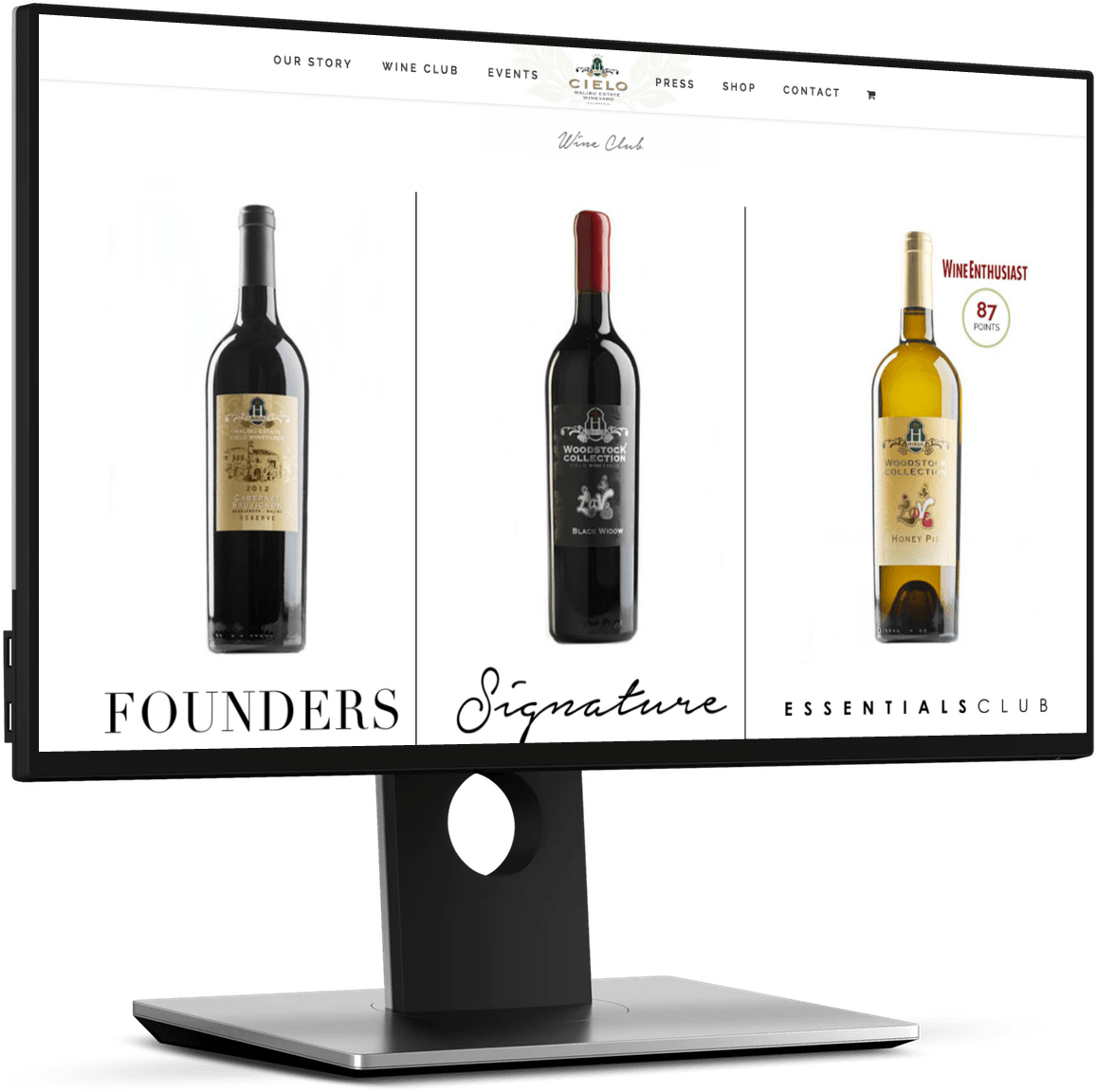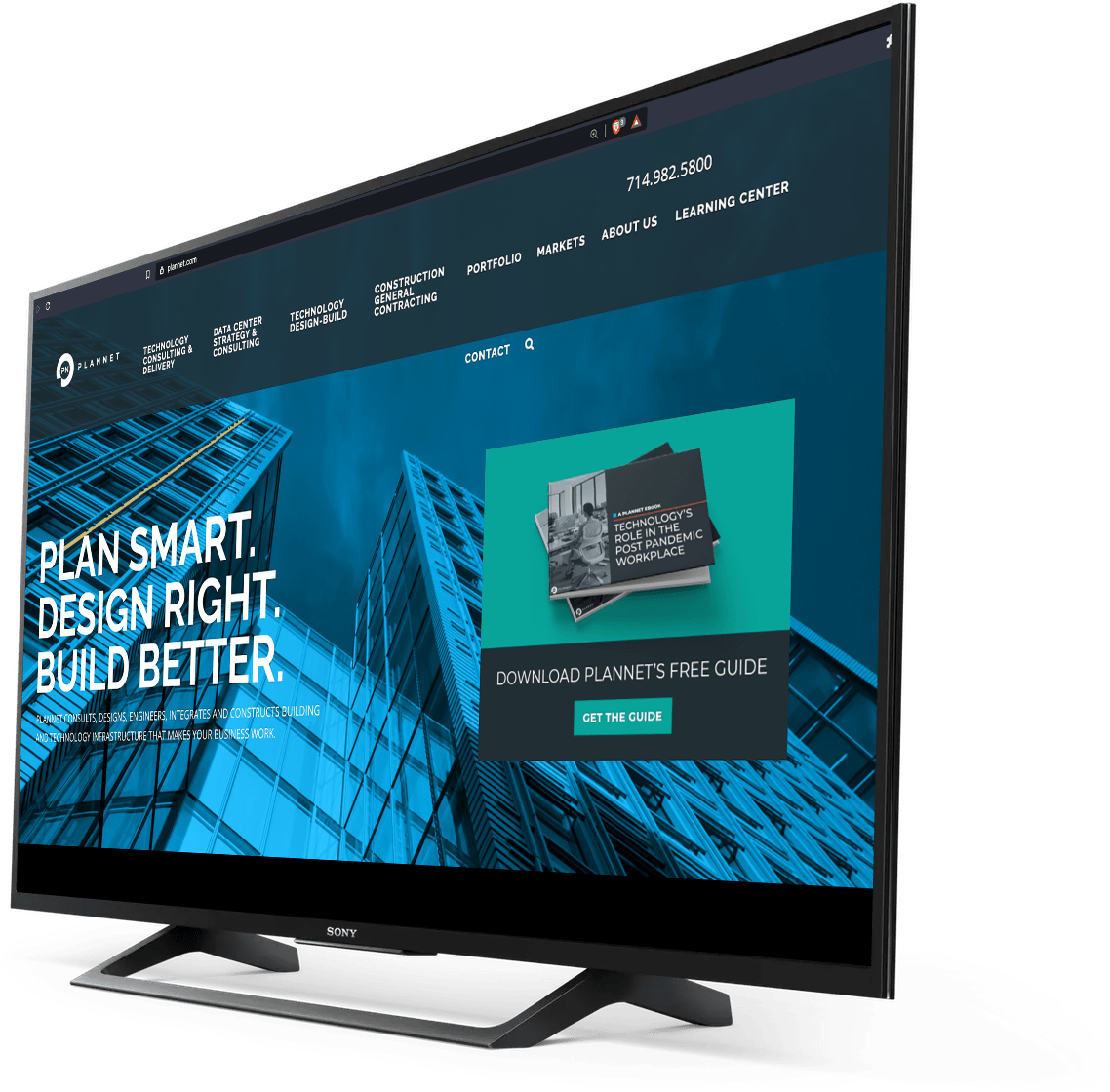 DATA SYSTEMS & IT | BREA, CA
CUSTOM WEBSITE DESIGN
Opportunity:
A bright team of marketing company owners had found my portfolio during a quick search for "Professional web designers". While stumbling upon my website, they knew that I understood UI UX for their multi-million dollar clients' website.
Solution:
You can actually archive the old website to see the struggle they went through for years before lining up with my professional service. Long story, short (if that's how you write it) I took their wireframe, loads of notes, and converted them into a gorgeous mobile responsive wordpress pages that allows them to exude their talents via the web.
Visit: plannet.com
HMO INSURANCE | ENCINO, CA
CUSTOM WEBSITE DESIGN & DEVELOPMENT + CRM + SEO/SEM
Opportunity:
Stratis Risk were the company that fell into my lap by means of "we got screwed over". I've heard this term so many times, I can almost smell a clients needs within the first 2 minutes of a phone call.
Solution:
When I matched their old crummy website content with my new UI, they were more than pleased to contract me with a job that connected them with their HMO clients via the web without any User Experience issues.
Visit: stratisrisk.com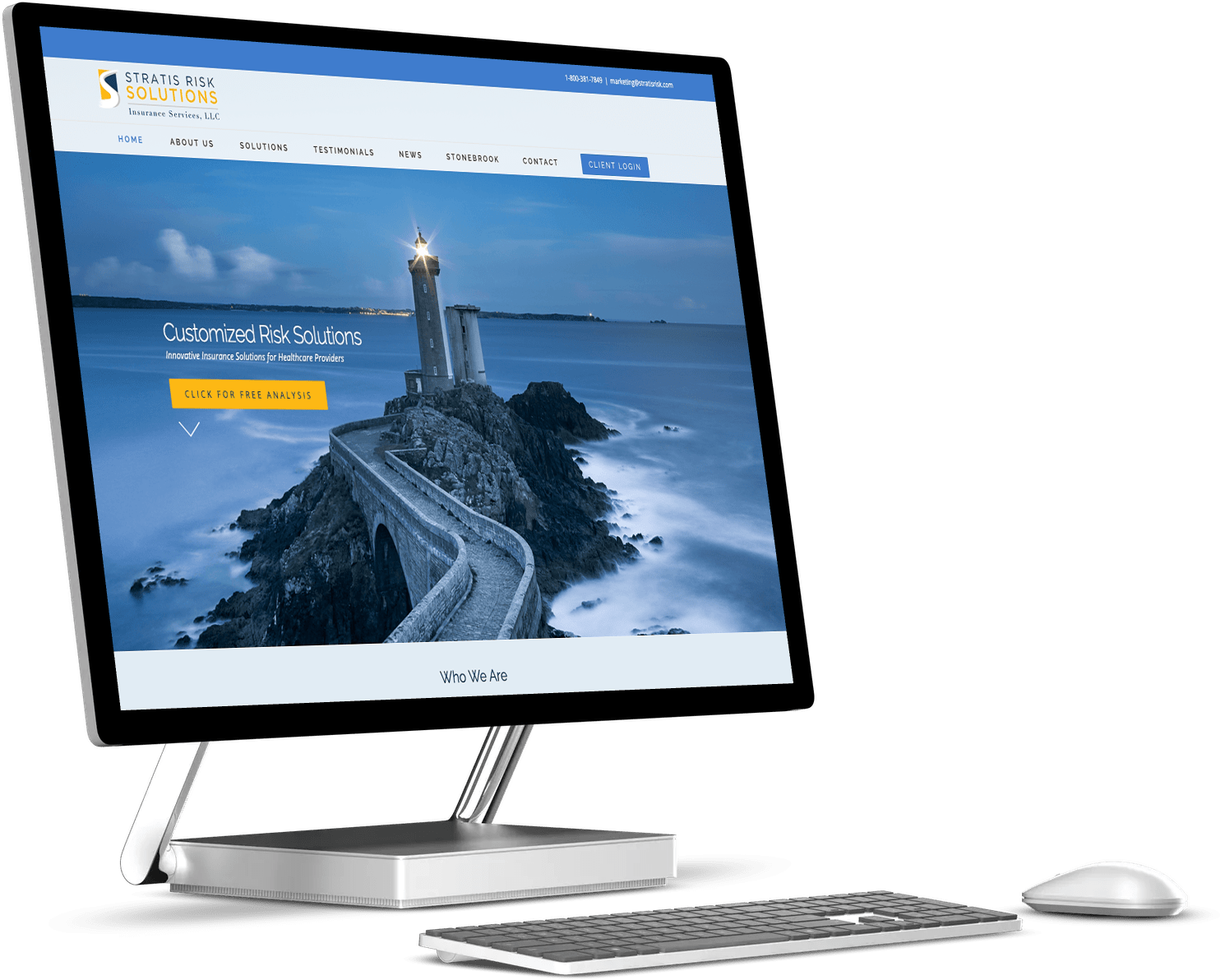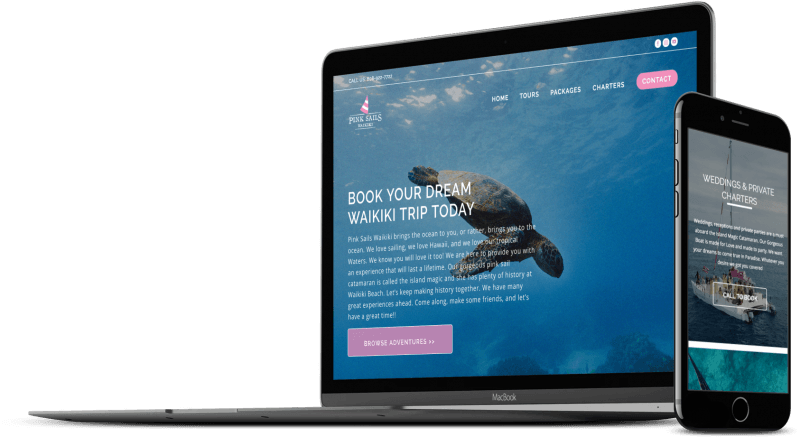 CATAMARAN TOURS | WAIKIKI, HI
CUSTOM WEBSITE DESIGN & DEVELOPMENT
Opportunity:
A fine group of investors were looking for someone to revamp their site for their catamaran tours in Waikiki, Hawaii. I was referred to them through a fellow colleague in the marketing/pr world on the island. They had all the right tools except for their website. From non-mobile responsive, non encrypted and problems with different plugins, I was able to revamp within 2 weeks right before their high season in the winter.
Solution:
Upon working with the main investor, a like-minded creative and young entrepreneur, we were able to sit down and design the perfect website that would blow all his competitors out of the water. Their fareharbor booking plugin system was one that had to be configured and used faster than any other website out there. Within the design and development phases, we were able to complete it exactly as they wanted it within 13 days.
Visit: pinksailswakiki.com
WATER EXTRACTION COMPANY | HONOLULU, HAWAII
BRANDING, CUSTOM WEBSITE DESIGN & DEVELOPMENT, SEO & GOOGLE ADS MGMT
Opportunity:
Oahu Water Extraction is an established medium sized business with over 50 employees that had no digital marketing presence. They contacted me to help build a brand, website and a Google Ads campaign.
Solution:
The new brand and site have complimented the Google Ads we set up for them. The first 3 months alone had a steady 38% call-only ad conversion rate. They're slowly climbing over their competition one at a time.
Visit: oahuwaterextraction.com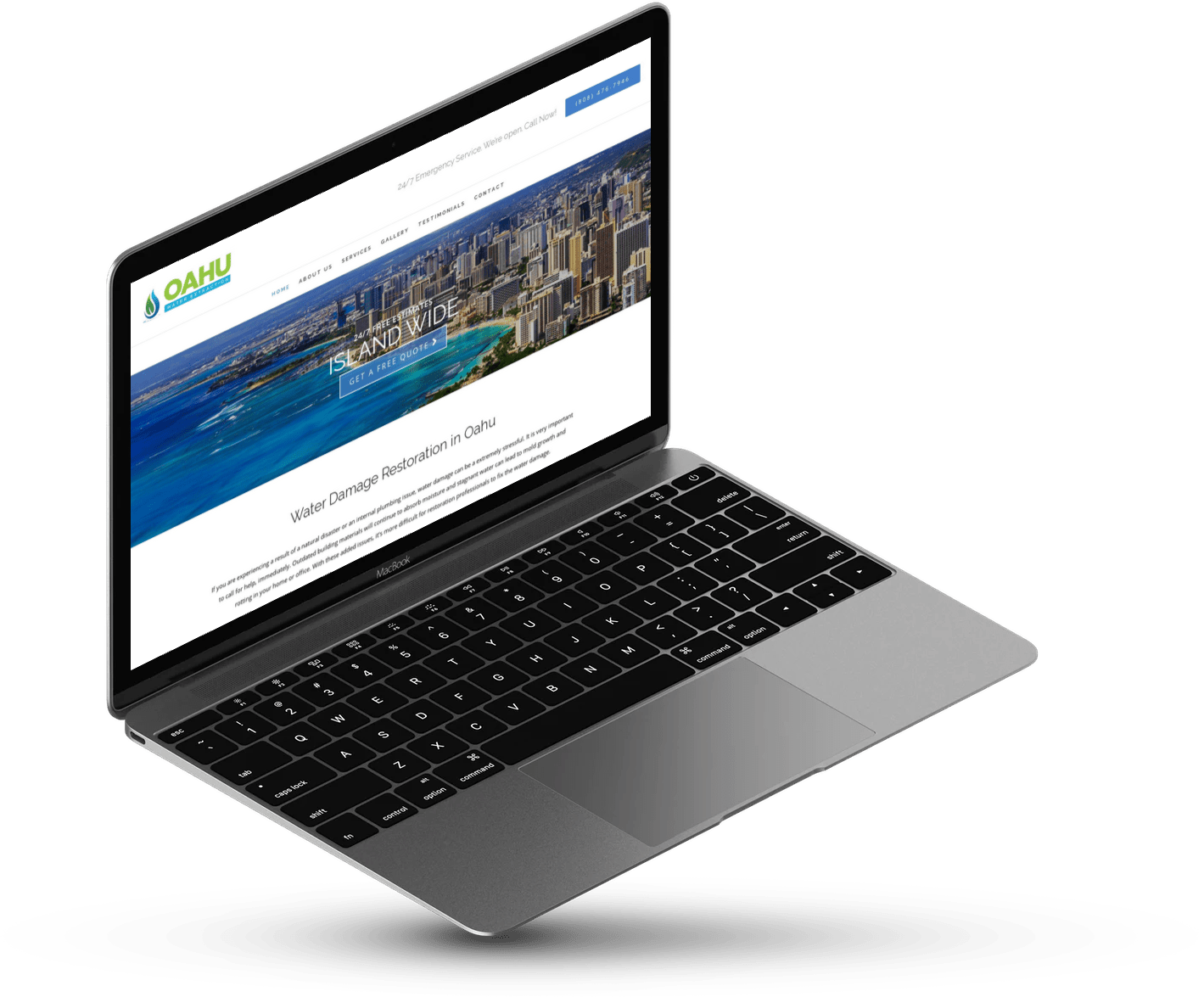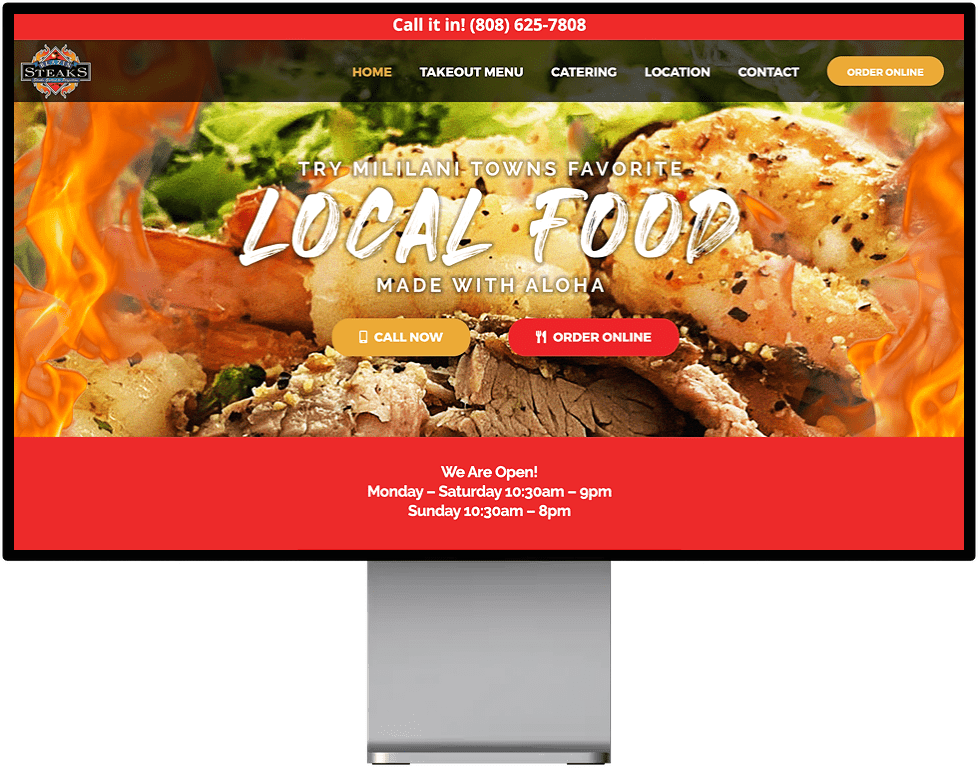 LOCAL FOOD CHAIN | MILILANI, HI
Opportunity:
I was in Mililani Town in December 2020 for a meeting when I needed to grab something to eat, I looked up local restaurants on my phone. I had seen Blazin Steaks Hawaii, but I never gave it a chance. While hungry for some steak, mac salad and rice plate, I couldn't find a menu so I went there anyway. I ended up talking to the owner who said he needed a website.
Solution:
I showed him a couple of samples of my work and we were set. Today he is getting more 5 star reviews and more traffic because of the SEO and beautiful website design we developed for the restaurant.
Visit blazinsteakshawaii.com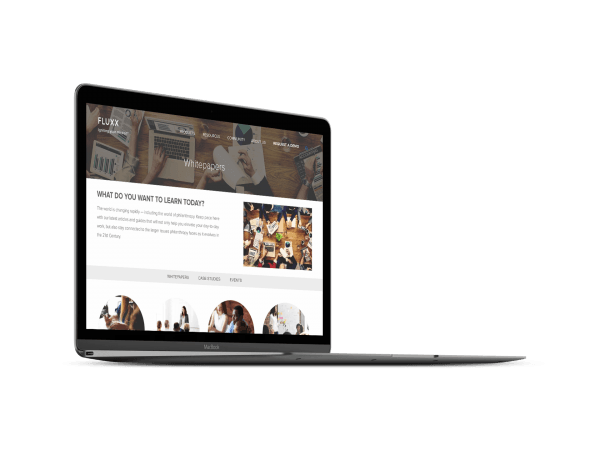 GRANTS MANAGEMENT SOFTWARE | SAN FRANCISCO, CA
HUBSPOT CUSTOM WEBSITE DESIGN & DEVELOPMENT
Opportunity:
A creative website firm from Chicago was desperately searching for an expert UI designer and developer with Hubspot knowledge. I submitted to this job in hopes that the company in charge of the website was well-versed in Hubspot which is the equivalent to a Tesla car when it comes to CRM's.
Solution:
Without a doubt the company had no only wire-framed the project, but had implemented a complete sitemap from end-to-end which allowed the hefty job to be completed in a shorter timeframe than expected.
Visit: fluxx.io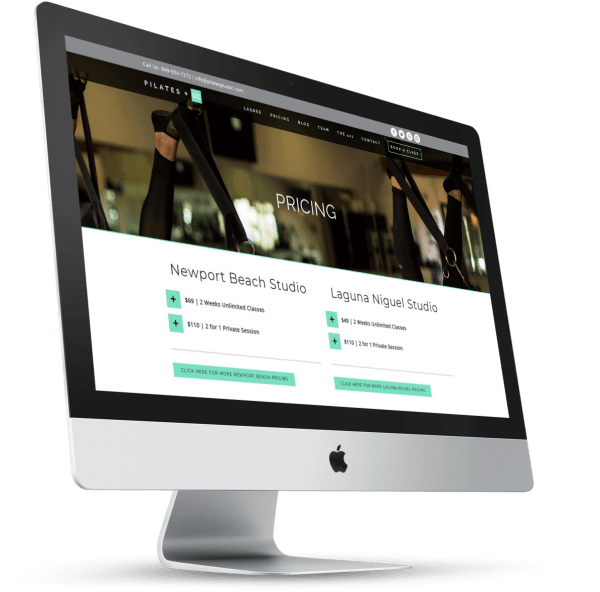 PILATES STUDIOS | LAGUNA NIGUEL, CA
CUSTOM WEBSITE DESIGN & DEVELOPMENT + SEO
Opportunity:
I was contracted by the owners of a beautiful Pilates Studio for their web design and development. Upon designing their site, I suggested they take new photos and videos and we ended up created very beautiful content. About 7 weeks later, we had a brand new website linked with their booking system from a 3rd party software. The web design was designed exactly as they wanted it.
Solution:
After designing their new website, they received a large amount of new inquiries and appointment settings. Coming from their old website, the booking system was wasting their money because people had to call in and they had to book it manually. Now, with their new elegant website, hot photos and videos, they are back in business and happier than ever!
Visit: pilatesplusoc.com
FILM & COMMERCIAL PRODUCTION | LOS ANGELES, CA
CUSTOM WEBSITE DESIGN & DEVELOPMENT + SEO/SEM
Opportunity:
A few years back I met a talented Director of Photography for a website inquiry. The synergy between us connected so well that I proceeded to create a website for him. Years later, he contacted me and asked if I could create him a website for his film production company. Early on her had entrusted the typical "flakey" web designer. Without further due, I took on the project without question.
Solution:
Their work was amazing. Ranging from large companies, to music videos with high profile artists, I was very intrigued and continued to help them. Throughout the 1 month of design we went into 1 month of development. They were very detail specific and required lots of time and attention to this project. The end result is beautiful and makes them and their clientele happy. We made it work and now they have a great platform to showcase their superior work.
Visit: authenticlore.com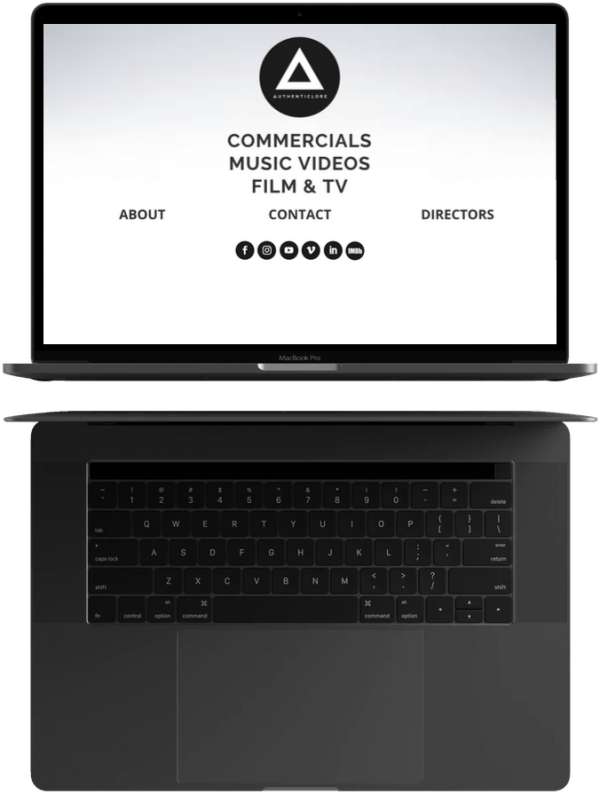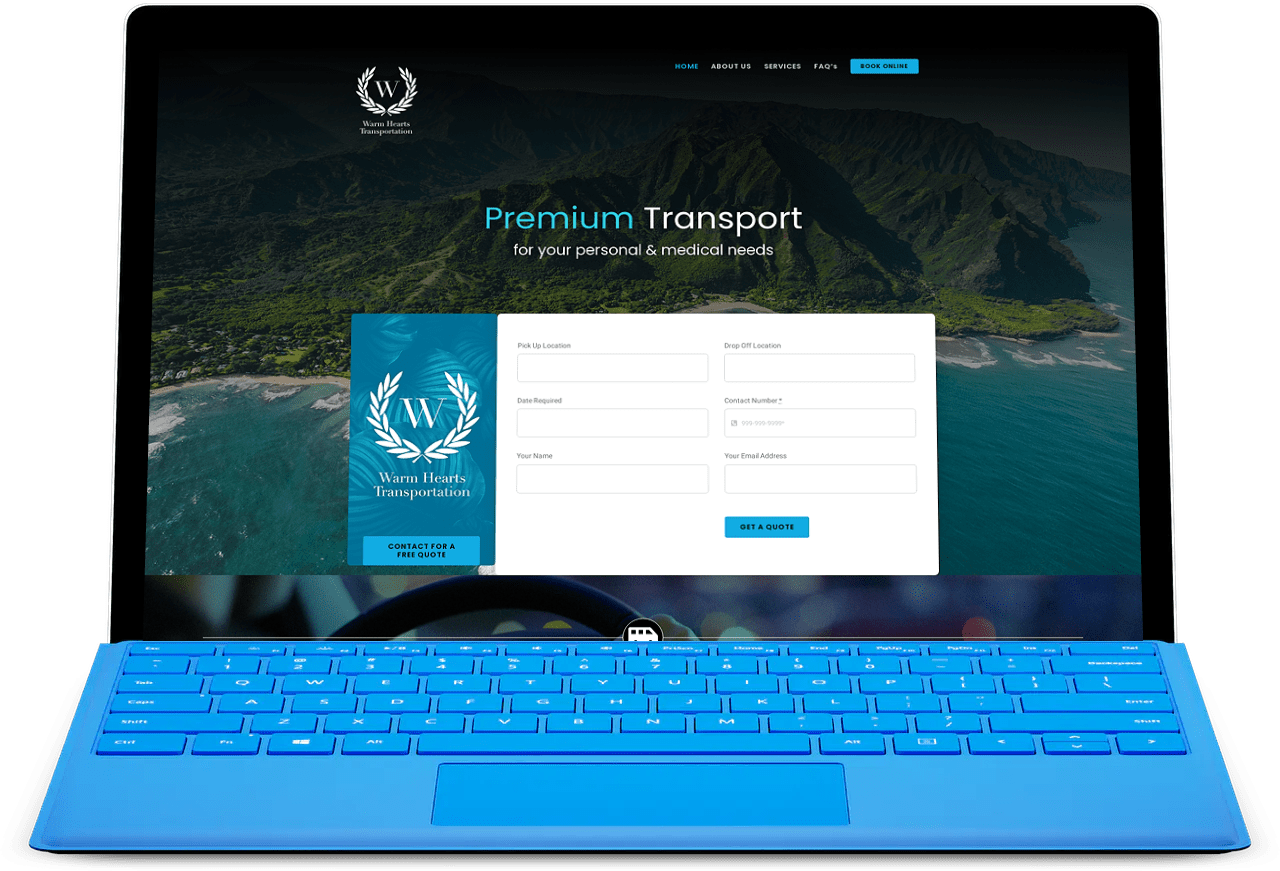 Warm Hearts Transportation
TRANSPORTATION SERVICE | HONOLULU, HI
CUSTOM WEBSITE DESIGN & DEVELOPMENT + SEO
Opportunity:
The company owner found our agency through one of our ads and requested to get a quote for a website. He needed it "yesterday" as many call it.
Solution:
Together we designed their beautiful website and we noticed a 24% of conversions within the first 3 weeks. These conversions of calls and emails have gotten them enough work to stay busy! Too busy for the pandemic as the owner put it.
Visit: warmheartstransportation.com
WOMENS FASHION ECOMMERCE | LOS ANGELES, CA
WEBSITE DESIGN & DEVELOPMENT
Opportunity:
Dixies Boutique needed a new web agency for their ecommerce because their old developer wasn't delivering fast enough. They told me this during our first discovery meeting in late January 2021.
Solution:
I had to move the company out of squarespace to give them more back-end freedom. The website only took about 2 weeks to build. They have over a hundred products to sell and they couldn't because their website redesign was delayed. We came in and helped them immediately and now they have increased their sales by 17% in the first 2 weeks!
Visit: dixiesbtq.com